Boris Franz Becker, a former world number one professional tennis player from Germany, is a name that is synonymous with tennis. Born in 1967 in Leimen, West Germany, Boris became a professional tennis player at the age of fifteen in 1985. In this article, we will delve into Boris Becker's career, his accomplishments, and his famous tennis rackets.
Boris Becker's Achievements
Boris Becker has won 49 singles titles and 15 doubles titles.

He won his first major title at Wimbledon when he was 17 years old and

Boris Becker went on to win three more Wimbledon singles championships in 1985, 1986, and 1989.

Boris also won one Australian Open championship in 1991 and led the German Davis Cup team to the championship in 1996.

Boris was inducted into the International Tennis Hall of Fame in July 2013.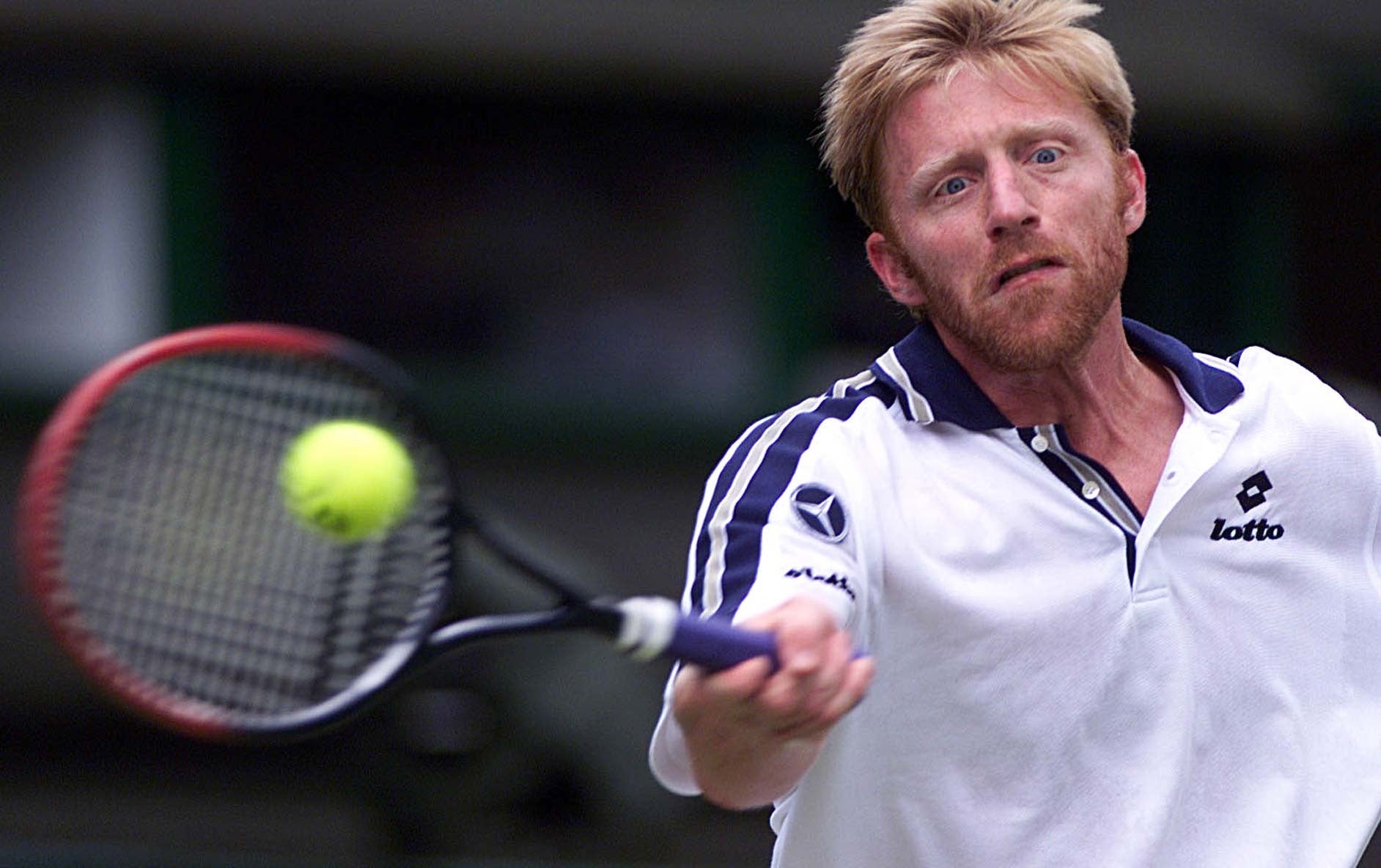 Boris Becker's Tennis Rackets
Boris Becker was known for his aggressive style of play, particularly his powerful serve and his ability to come to the net and finish points with volleys. His style of play required a racket that could generate a lot of power and control, while still being maneuverable enough to allow him to move quickly around the court.
During his career, Becker used a variety of different rackets, each with its own unique characteristics. He was particularly known for using rackets with a lightweight graphite frame, which allowed him to generate more racket head speed and power on his shots.
One of his most famous rackets was the Puma Becker Winner, which he used during his Wimbledon victory in 1985. This racket was known for its lightweight construction and its ability to generate power and control on all types of shots. Becker used over 30 different Puma Becker Winner rackets during his career, demonstrating his preference for rackets that could help him play his aggressive style of tennis.
Later in his career, Becker switched to using Estusa tennis rackets, which were known for their larger sweet spot and more forgiving feel. He also used the Volkl Quantum Tour 10 racket during his last playing years before he retired.
Where Can You Buy Boris Becker's Tennis Rackets?
Nowadays, you can't buy the Puma Becker Winner anymore, and it is considered old. However, you can still find it online on some websites like eBay. But be aware that people may buy it only as a souvenir or for their tennis collections. In his last playing years, before he retired, he used to play with Quantum Tour 10 by the tennis brand Volkl.
Boris Becker's Tennis Career
Boris Becker's tennis career is one of the most remarkable stories in the history of the sport. He was the youngest Wimbledon champion ever at only seventeen years old! Boris played at the professional level as a right-handed player with a one-handed backhand. He holds his racket with a Western grip and plays primarily from the baseline.
Boris Becker's Personal Life
Boris Becker has four children named Amadeus, Elias Balthasar, Anna, and Noah Gabriel. He has also written an autobiography called "The Player," which talks about his tennis career. Boris currently lives in London, England, and Monaco, which is located on the French Riviera.
Boris Becker's Brand
Like his contemporary, Björn Borg, Boris Becker also has a wide range of apparel and accessories available under his brand. You won't find their tennis rackets, but you will find some very unique Boris Becker shirts, jeans, polo, jackets, pants, knitwear, etc.
Boris Becker's career is an inspiration to all tennis players and fans alike. His passion for the game, his dedication, and his achievements are something that we can all learn from. Boris Becker's legacy will live on through his iconic tennis rackets and his brand.