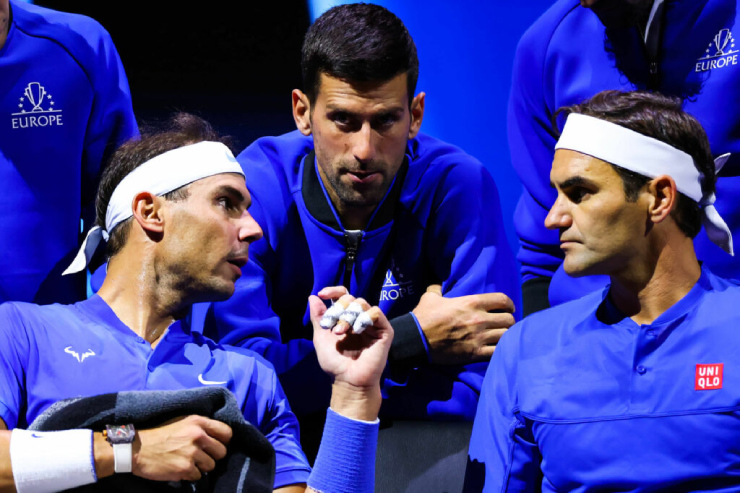 Tennis fans are always vocal about their opinions when it comes to debates about the GOAT of tennis on social media. A recent post requesting fans to weigh in on the "BIG 3" garnered a lot of interaction from social media users as it hit the nail on the head.
Padr… account believes Djokovic got lucky: "Djokovic didn't face Federer at his peak like Nadal did. This has helped Novak have a better head-to-head record against FedEx (27 wins, 23 losses)."
Other fans laud Nadal: "Roger and Novak cannot compare to Rafa in the GOAT race. He is a clay court specialist but can play on hard courts too, which speaks volumes about his greatness. No one can match Rafa."
Others "dim" Swiss player Federer: "Federer is a subpar player compared to Nadal and Djokovic, despite having won 20 Grand Slams and 103 titles."
One opinion defends Federer: "Both Nadal and Djokovic didn't face real challenges from younger players when they turned 30. Roger had to face everyone in his prime when he crossed 30. That alone speaks to his greatness."
And there are many more comments sent in by tennis fans. The race for the GOAT of men's tennis is divided into "three factions," and of course, fans of a particular player will praise them, while they will try to "dim" the idols of others. The race for the title of the greatest men's tennis player in history is far from over.
The current race is temporarily closed with Federer, but Novak and Rafa are still playing, looking for more titles and continuing to build on their impressive records.
According to the media, Nadal and Djokovic may appear together at the Madrid Open on April 24th. This is expected to be the second event in 2023 in which the two stars play in the same tournament.